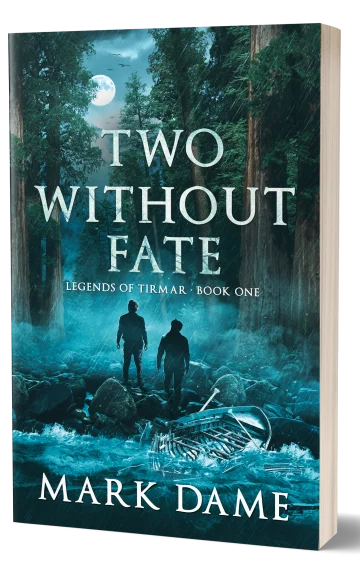 Coming Soon
19.95
Publisher:

FutureLine Press

Edition:

2

Available in:

Trade Paperback and E-book

ISBN:

978-1-946298-17-1
For hundreds of years, the Aendar clan has lived on the island of Trygsted surrounded by the ocean that separates the land of the living from the land of the dead. At least, that's what they've always been taught.
Flyn has never believed the old stories though and decides to risk banishment from the clan for a little taste of adventure. Joined by his trusted friend Kel, he sets out on his small boat for a trip around Trygsted.
But when they are marooned by a freak storm, they learn the world is a much bigger place than their small island home. Pursued by orcs and ogres as they try to find a way home, they get more adventure than they bargained for.
Two Without Fate* is the first book in the Legends of Tirmar series.
Available soon
*Two Without Fate was originally published as The Andor on November 12, 2017. This new version has been rewritten with  several new scenes as well as changes to nearly every scene in the original book.