Here's the cover of my new novella The Militiaman of Garthset! Coming soon to e-book retailers everywhere!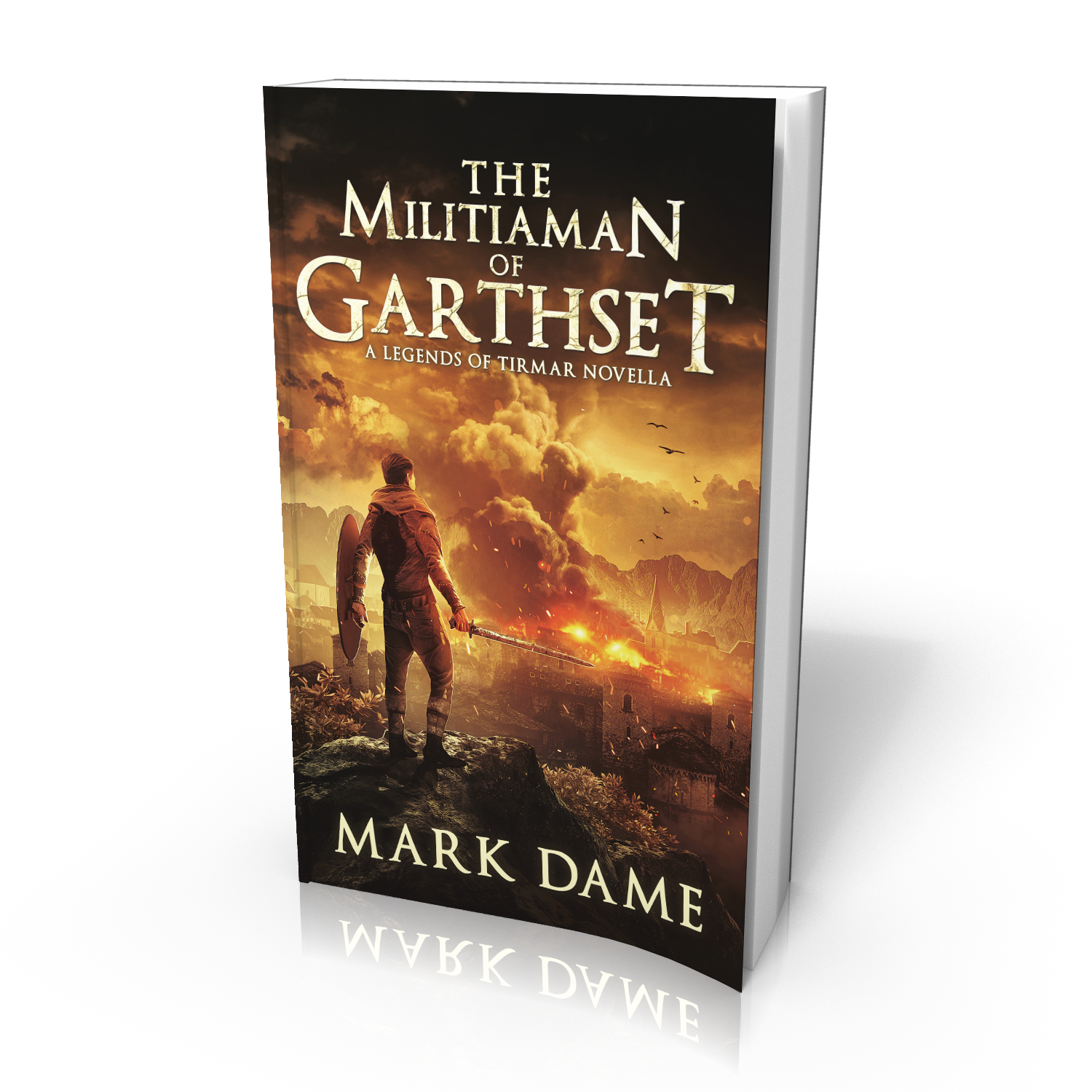 About The Militiaman of Garthset
Randell has wanted to join the militia since Jarot's orcs took his family from him when he was just a child.
Now he finally has his chance to seek the retribution he's been looking for.
But when the militia responds to an orc attack on a neighboring town, he soon discovers real battles aren't like the songs and stories.
Vastly outnumbered by Jarot's forces, will Randell's first mission be his last?
The Militiaman of Garthset is a novella in the Legends of Tirmar series.